We are Modernizing the Car Buying Process
---
Click 2 Drive is our online buying experience that saves you time and stress by allowing you to do the process at home. Find a vehicle you like, do a virtual or remote test drive, customize your payments, sign the paperwork; all can be done without stepping foot in the dealership.
Choose Your New Audi
---
Once you have found a vehicle that interests you, start the Click 2 Drive process by clicking "Click 2 Drive". This will allow you to add a trade-in, select warranties & accessories, and customize financing options.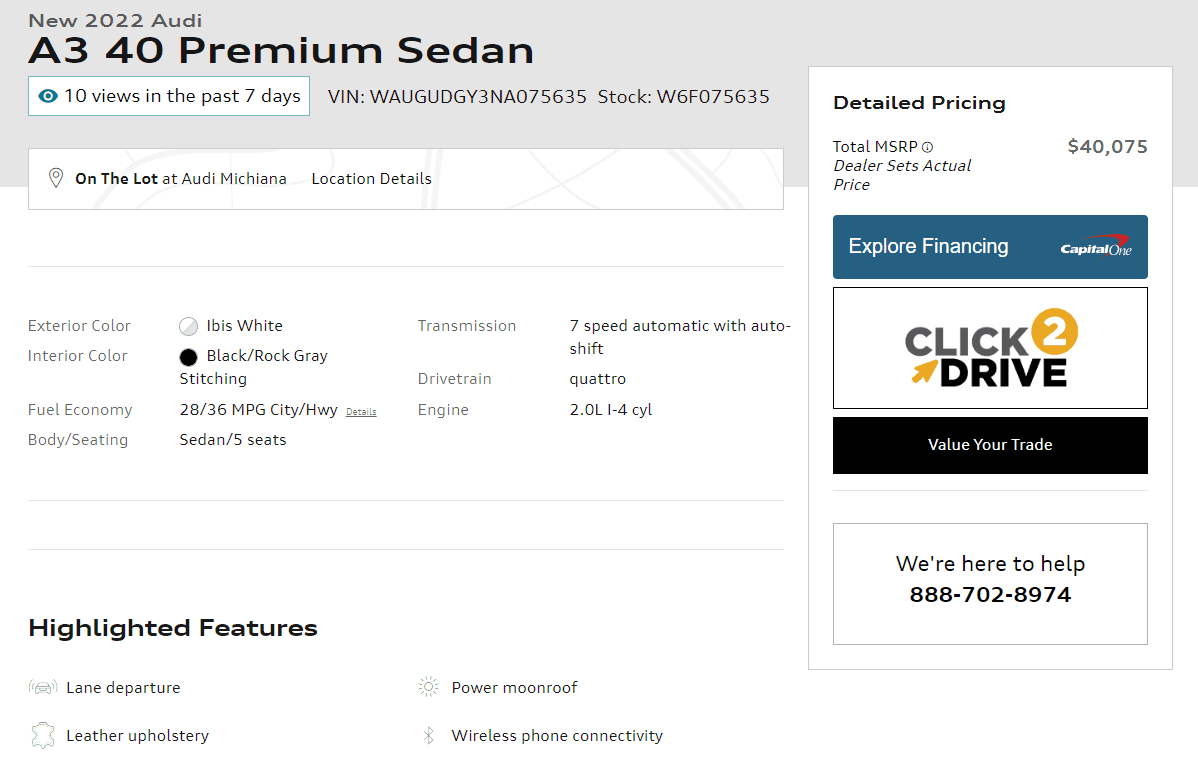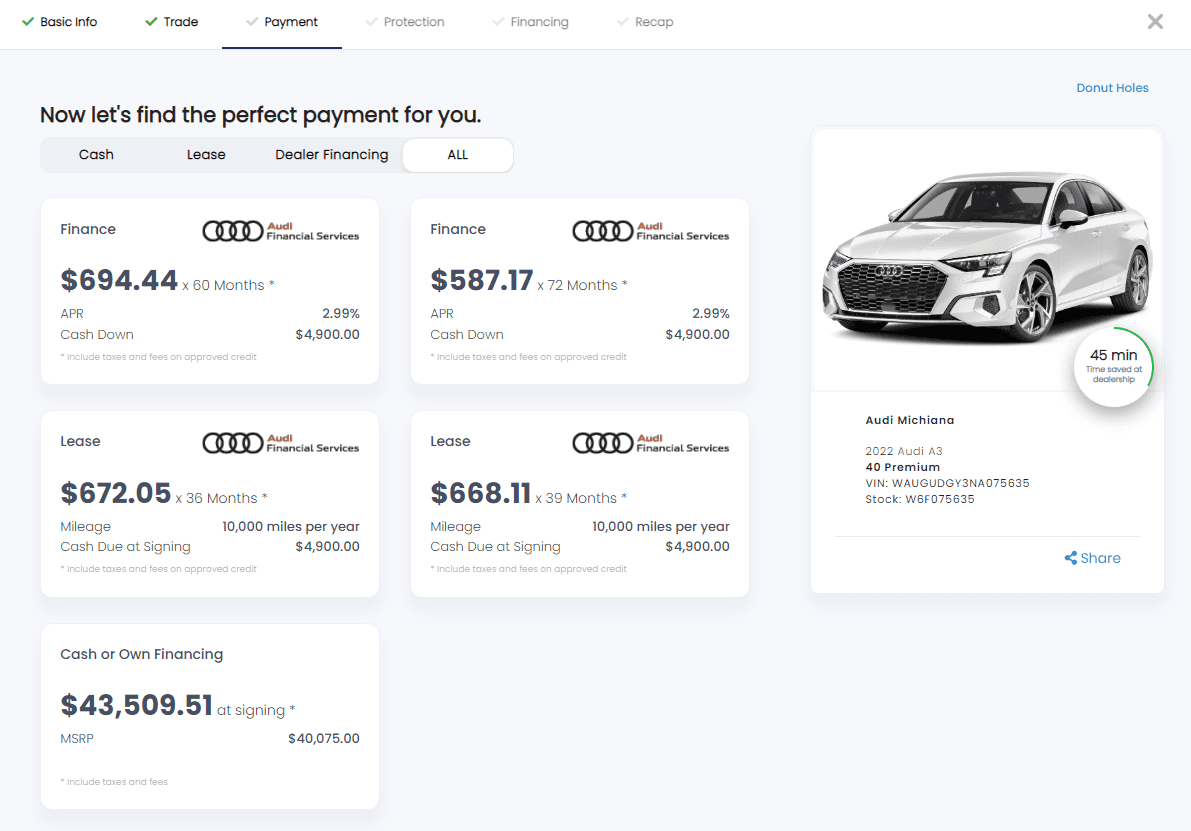 Customize Your Payments
---
The tool also allows you to customize your payments. Look at different financing or leasing numbers and adjust your down payment to see what your monthly payment will be.
Apply for Financing
---
If you are planning to lease or finance through the dealership, you can complete your finance application online.